If you are divorcing later in life, you are not alone!
Almost one in four couples over age 50 divorce.
You never imagined you would be a statistic after all these years of marriage. Yet, you now find yourself contemplating or in the midst of what is known as gray divorce, a term used to describe splitting up in later-life.
The numbers are even higher for second and subsequent marriages. Despite the high rate of divorce for boomers and seniors, little has been written about the specific challenges older adults face when their marriages end.
Whether you are divorce curious, have made a choice, or the decision was thrust on you, I have solutions to the emotional, legal, financial, and parenting challenges you may face!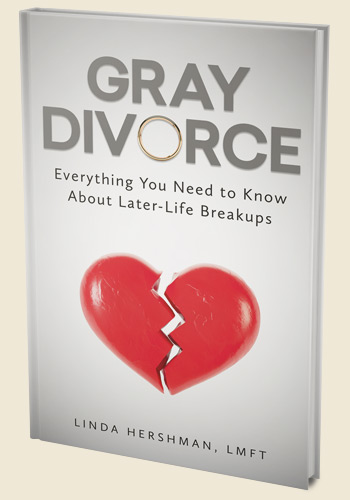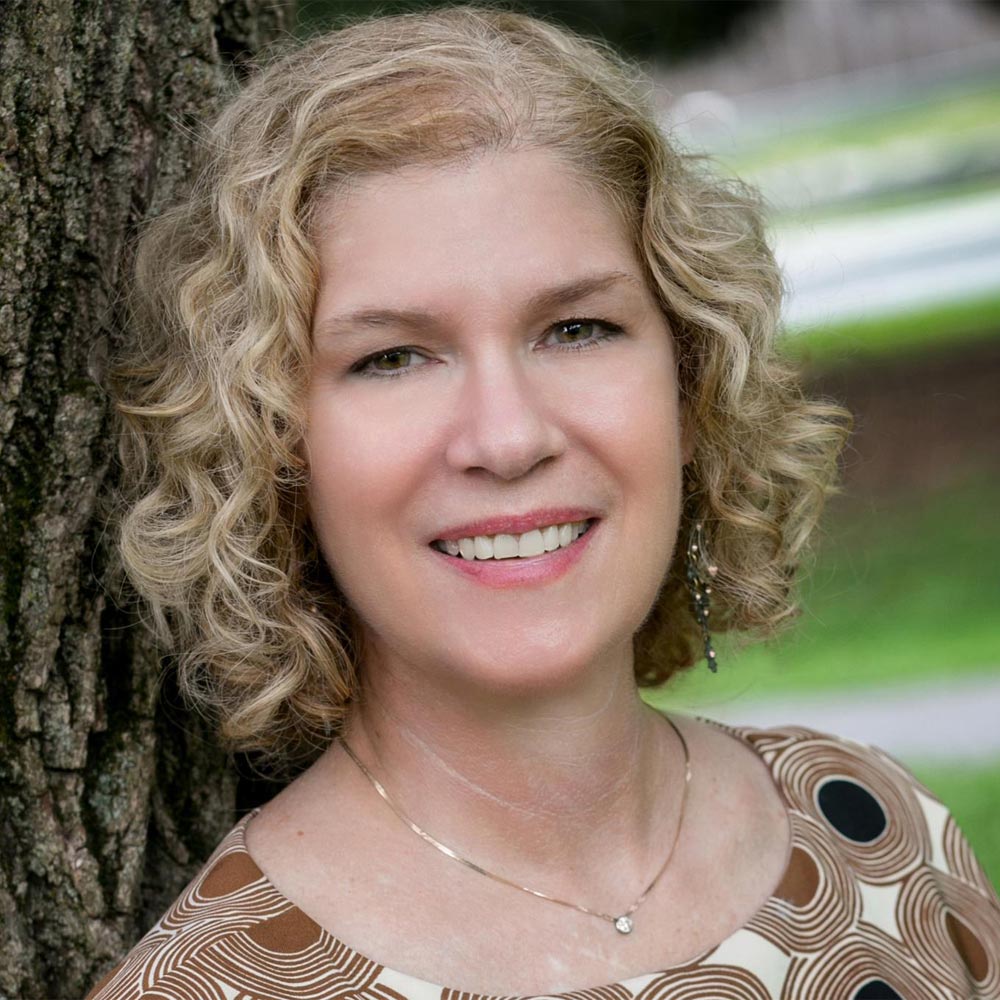 About me…
I am a Licensed Marriage and Family Therapist who became interested in gray divorce, or splitting up in later-life when I noticed how many couples and individuals over age 50 in my private practice consider or pursue divorce.
As  an Approved Supervisor with the American Association of Marriage and Family Therapists (AAMFT), my passion is to foster the professional and personal growth of the next generation of counselors.
I present nationally and internationally on gray divorce and adult children of divorce. I am a frequent guest on podcasts and writer of articles with a focus on relationships. See my presentations, media appearances, and articles here.
When I am not seeing clients, managing my group practice, the Couples and Family Wellness Center in suburban Philadelphia, and writing books and magazine articles, I love to travel, hike, and attend craft shows. I possess mad knitting skills, and was knitting before it was cool.
Gray Divorce
Everything You Need to Know About Later-Life Breakups
Linda wrote "Gray Divorce" because no comprehensive, culturally competent resources existed to help boomers, seniors, and adult children of divorce understand their unique challenges and guide them through the process.
Kindle edition available now at Amazon
Paperback book available for pre-order by May, 2022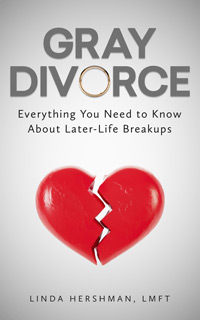 Where to Buy
You'll find Gray Divorce at the following retailers in ebook and paperback formats.
Purchase the eBook now at Amazon
Purchase the paperback now at BookBaby
Get 10% off using promo code: DivorceOver50.
Expires 10/31/2023
Linda is a pioneer in the field of gray divorce.


Dr. Eli Karam
The AAMFT Podcast